Program Staff
Travis Moore
Founder & Director
Travis Moore is the founder and director of TechCongress, based at the Open Technology Institute at New America. TechCongress connects Congress to technology talent, training, and ideas and organizes the Congressional Innovation Fellowship.
Moore worked on Capitol Hill for six years and was the legislative director for Rep. Henry A. Waxman, helping guide his work on technology, health care, and the environment. He founded Congress' first digital communications fellowship and the institution's first Congressional staff conference. In partnership with NYU's GovLab, he developed the Legisletters platform, which captures and centralizes the policymaking letters sent by members of Congress.
Prior to his time in Congress, he worked at the United Nations Foundation and for Sen. Tom Daschle on his 2004 campaign. He holds a master's in contemporary European Politics from the University of Bath (U.K.) and a BS in marketing from Miami University. He spent the better part of four years after undergrad backpacking around the world and also serves as a professional development trainer for New Leaders Council. You can find him on Twitter @TravisMoore.
Andres Bascumbe
Program Manager
Andres Bascumbe is the program manager of TechCongress, incubated at the Open Technology Institute at New America. TechCongress connects Congress to technology talent, training, and ideas and organizes the Congressional Innovation Fellowship.
Bascumbe most recently worked on Capitol Hill where he handled technology, telecommunications, cybersecurity, and federal affairs issues for Rep. Gerald E. Connolly, Vice Ranking Member of the Committee on Oversight and Government Reform. He also served as a clerk on the House Energy and Commerce Committee, Subcommittee on Communications and Technology.
Prior to his time in Congress, he worked at American Continental Group where he advocated on behalf of clients in the technology and telecommunications industries. He previously interned at the Federal Communications Commission in the Office of Legislative Affairs and the U.S. Office of Special Counsel.
Bascumbe earned a J.D. from American University, Washington College of Law and a B.A. in mass communications and Spanish from Florida State University. You can find him on Twitter @AndresBascumbe.
Fellows
Maurice Turner
2017 TechCongress Fellow
Maurice is serving with the Republican Staff of the Senate Homeland Security and Governmental Affairs Committee (reporting to Chairman Senator Ron Johnson) and supporting on cybersecurity issues.
Maurice Turner brings a unique mix of formal education and practical work experience in technology and local, regional, and national policy to the fellowship program. After earning a Bachelor's in Political Science from Cal State Fullerton, he went on to earn a Masters in Public Administration from the University of Southern California focusing on Emerging Communication Technologies, Privacy, and Civic Engagement, and recently completed a Graduate Certificate in Cybersecurity Strategy at Georgetown University.
Nearly a decade of municipal management experience is complemented by numerous private-sector technology positions, fellowships, and internships. His previous employers include the City of Newport Beach, EarthLink Municipal Networks, Center for Democracy and Technology, Coro Foundation, United Medical Center Hospital, US Department of Transportation, and Apple. Maurice has been a technology enthusiast for over 30 years and is committed to leveraging new technologies to increase government effectiveness and community engagement.
Sunmin Kim
2017 TechCongress Fellow
Sunmin is serving with Senator Brian Schatz and supporting on emerging issues in transportation, including transportation data and autonomous vehicle regulatory policy.  
Prior to the fellowship, she was a technology editor for The Economist Intelligence Unit's thought leadership division in the Americas. Specializing in the impact of technology on society and business, she has reported on technology policymaking, rise of startup cities, big data in business, sharing economy and the labor market and self-driving cars, to name a few.
Outside the EIU, she is the executive director of Pro Journo, a global business journalism non-profit, and a media advisor to the World Economic Forum's Global Shapers community. She received her Masters in Mechanical Engineering and Bachelors in Biological Engineering at the University of Michigan and Cornell University, respectively, and patented a method to pattern quantum dots (nanoparticles that have semiconductor properties).
Christopher Soghoian
2017 TechCongress Fellow
Chris is serving with Senator Ron Wyden and supporting on cybersecurity and surveillance issues.
One of Politico's top "thinkers, doers and visionaries transforming American politics," Christopher Soghoian is "the most prominent of a new breed of activist technology researchers" (The Economist), "who have risen to prominence by showing how tedious technical flaws can affect ordinary people."
Prior to the fellowship, Chris was the Principal Technologist with the Speech, Privacy, and Technology Project at the American Civil Liberties Union. Prior to that, he worked as a technologist in the Federal Trade Commission's Division of Privacy and Identity Protection. He is also a Visiting Fellow at Yale Law School's Information Society Project and a TED Senior Fellow.
Soghoian completed his Ph.D. at Indiana University in 2012, which focused on the role that Internet and telephone companies play in enabling government surveillance of their customers. He has testified before the German and European parliaments and before state legislatures in Texas, Washington, and Michigan. His research has been cited by several federal and state courts, including the 7th and 9th Circuit Courts of Appeal, the Maryland Court of Special Appeals, and the state supreme courts of New Jersey and Massachusetts.
OTI Advisors
Kevin Bankston
OTI Director
Georgia Bullen
Technology Projects Director
Brooke Hunter
Director of Strategic Initiatives
Advisory Board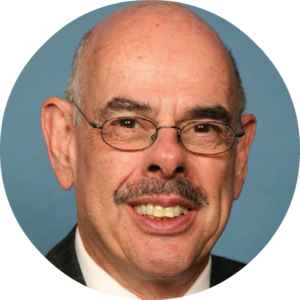 Rep. Henry A. Waxman
Chairman, Waxman Strategies
Dean Garfield
President & CEO, ITI
Julie Samuels
Executive Director, Tech:NYC
Brian Peters
Principal, Franklin Square Group
Sabrina Hersi Issa
CEO, Be Bold Media
Joe Hall
Chief Technologist, Center for Democracy & Technology
Soren Dayton
Senior Vice President for Digital Advocacy, Hill+Knowlton Strategies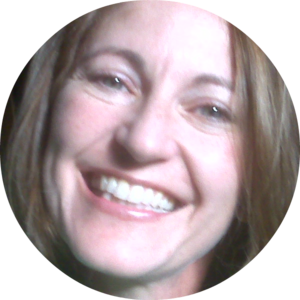 Lorelei Kelly
Edward M. Kennedy Institute for the Senate
Eli Lehrer
President and Co-Founder, R Street Institute